Sophie East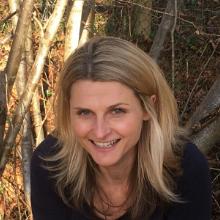 Sophie has been providing counselling and psychotherapy to adults and young people for over 10 years. Obtaining a MSc in counselling and psychotherapy in 2007 and accredited by BACP in 2010, she is an experienced and qualified therapist.
Sophie has a broad range of knowledge having worked with clients in a variety of settings including acute hospitals, secondary schools, NHS settings and a clinic for holistic health. This has been alongside building a thriving private practice.
She has a particular passion for helping young people find their way through the tough transitional period of adolescence and manage the challenging and changing relationships around them whilst doing so. This transition is made much tougher when they are experiencing a divorce or separation in the family. 
Sophie has successfully helped individuals manage issues such as anxiety, low mood, loss of confidence, anger, and relationship breakdown. She offers a safe and confidential therapeutic space for clients to explore issues.
Farnham
GU9 8BJ
07734 210655